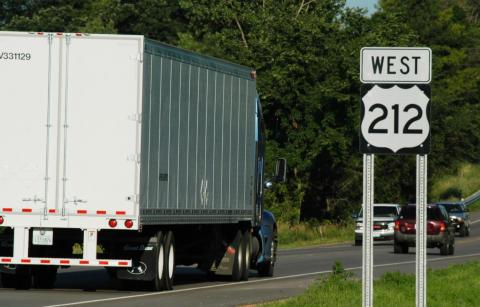 Our coalition is advocating for continued work to expand US Highway 212 west of Chaska. This stretch of highway includes capacity issues and 2 five-mile bottlenecks that we want to eliminate to both lessen traffic and improve safety on this road. This project is broken down into multiple phases. Information on each phase is available in the images/ PDFs below.
Phase 1 includes five miles of 4-lane expansion between Chaska and Cologne
Phase 2 includes five miles of 4-lane expansion between Cologne and Norwood Young America
Serving 22,000 square miles of rural MN and SD – Primary connector for 65 major freight generators serving travelers from 74 of 87 counties
Originally constructed in 1930
Carries more trucks daily (1,900) than the total traffic volume (both cars and trucks) on 40% of Minnesota Highways
305 crashes in 10 years; ten fatal, 3 serious
Only high priority inter-regional corridor in the metro area that still has two-lane segments.