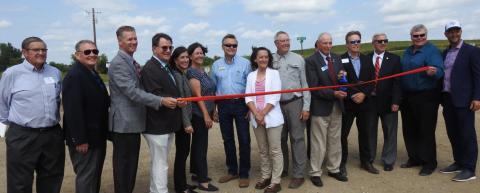 The Southwest Corridor Transportation Coalition along with local legislators and elected officials celebrated the opening of the newest segment of US Highway 212 on September 6, 2022.  
Thanks to the hard work and support of many advocates and leaders, progress continues to be made to expand and improve Highway 212, making it safer and more effective for freight movement. 
Thanks to everyone who came out and helped to celebrate this milestone!  Check out photos on our Facebook page.